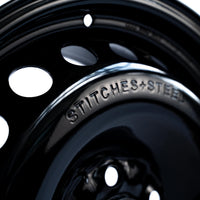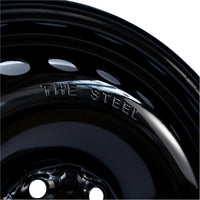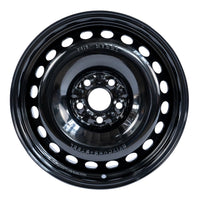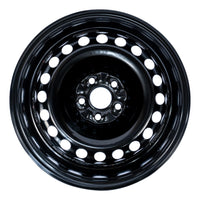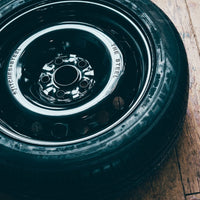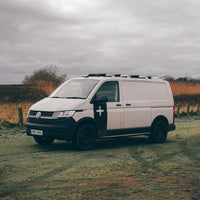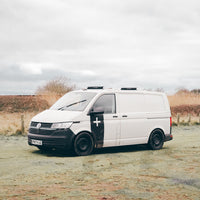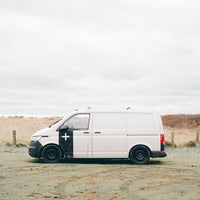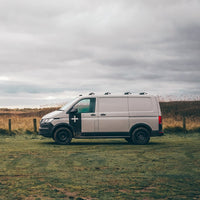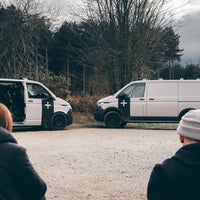 S+S 'The Steel' Wheel- T5/ T6
Description
An OEM, understated classic with a timeless look.  THE STEEL has a heavy focus on fitment, size and usability. We've worked hard on what matters most allowing a smart, load-rated and beautiful aftermarket wheel solution.

THE DETAILS

18' x 8' inch
5 x 120 PCD
ET 40
17kg
Manufactured to ISO16949 standard
Commercially rated to 1200kg
All STITCHES + STEEL wheels are manufactured to the highest industry standards. Our wheels are manufactured to ISO16949. Every S+S wheel is made under licence and passes through multiple manufacturing stages

3D CAD Production
Wheel Mould Production
Wheel Casting
Heat Treatment
Machining
Paint & Finish
Safe + Secure 'Barrel + Wheel' OEM packing + Box
 *We're guilty of fitting a slew of tyres to our personal Vehicles over the years... Questionable suspension setups too. You are VERY welcome to fire any questions regarding wheel, tyre, suspension setups to the friendly and knowledgeable crew at thecustomhaus@stitchesandsteel.com who'll happily get back to you with any help and advice should you want to heed it.
The Vehicles used in the photoshoot for this advert are Identical.
The van with the arch trims is on 100% original suspension and is fitted with our Falken Off road, Wild-peak tyre and 18' Wheel.
The other vehicle is fitted with Bilstein B14 suspension and has our Falken 'on-road' tyre fitted.

Watch The Steel Film below. Watch Both variants of our wheel + tyre setup tearing around an abandoned airstrip below that.
The Steel Wheel FAQ's
Please click here for our full list of Wheel FAQ's.

Shipping
Standard UK & Channel Isles delivery on orders over £125.00 FREE.
Your wheels and tyres will arrive to you individually packed as 4 seperate items.
When your order's been dispatched, we'll send you a confirmation email with your tracking number.

Please check the Lead Times tab below to see our up to date lead time.
Lead Times
Your new Steels have tyres fitted and balanced by us here at our studio and are prepared to order.
We aim to ship within 1-2 weeks of your order (although it can take a little longer at busy times). If you have any questions, don't hesitate to reach out.
Contact Us
We'd love to hear from you whether you want to feed back on a product, have a returns query, or want to find out when your order will be arriving.
Our Customer Service team is here on hand to answer your queries Monday- Friday, 8.30am- 4.30pm.

Email info@stitchesandsteel.com and one of the Customer Service Team will get back to you or our instant chat service.